Car racing collectible HCV
A growing number of enthusiasts have access to HCV (History Competition Vehicle
Our position as a the windscreen's specialist and automotive glass had to be present alongside the collectors in search of glass for vehicles such competitions.
Our sourcing from international glass enables us to react quickly to the request of the windscreen, rear and side windows regardless of model or year of your car collection or competition.
Most windscreens fitted to vintage cars racing are laminated glazing . Some models are thin laminated to a substantial weight gain, the other quality is the optional windscreen heater also called windscreen defrosting. This windscreen heater contains a network of invisible thread to the naked eye that can heat and defrost the windscreen as well as the rear window. This option also allows, which is very popular in competition, to neutralize the steam under high humidity.
Think if mounting a windscreen on a heated competition vehicle or a vehicle not equipped with original collection to amend the power and the alternator light of the current consumed by the barrier Heated windscreen.
We have in stock windscreen heater for Alpine, Renault Turbo 1, Turbo 2 Renault, Opel Kadett GTE, etc. ...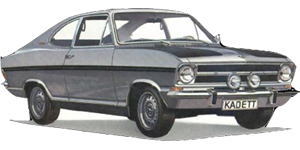 Feel free to
contact us
to your windscreen heater car collection.
So when ordering please specify the model well, giving us the type of serial number, the VIN No. and date of the vehicle
Our agreements with the glassblowers allow us to launch specific manufacturing or windshield of car racing are no longer available, or windscreen heated competition vehicle that did not exist even in the original option.
windscreen HCV
windscreen car windshield
collection of race car
Abarth
AC
Acura
Alfa Romeo
Allard
Alpina
Alpine
Alta
Alvis
Amilcar
Arista
Arnolt
Artega
Asa
Aston Martin
ATS
Audi
Auburn
Auto Union
Austin-Healey
Pretend that we have all the windshields in stock but would be inaccurate even when the windscreen is not in stock in our experience the world of vehicle glazing collection competition allows us to accelerate our international network of glass suppliers worldwide and everything will be implemented to find the windscreen of vintage cars or rear vehicle competitions.