Although the decree of 1 July 1981 stipulates the obligation, to this date for all vehicles registered in France to be equipped with laminated windscreens, tolerance is accepted for windscreens of vehicles and collection old vehicles.
glass tempering receive differentiated (only one part of the windscreen was fragmented on impact where a viewing zone remained)
but the risk of total failure persists!
Only the windscreens of cars collectible laminated glass can be repaired in case of impact.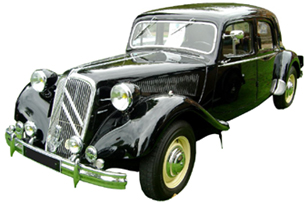 Ask us for all needs windscreen of vehicle collection and antique cars. We have large stocks and no matter what brand of vehicle European American vehicle.
Crash do not hesitate to appraise your windscreen in one of our centers Interparebrise, where
depending on the magnitude of the impact and the type of windscreen fitted to your vehicle we will advise the best repair solution.