4x4 All are equipped with laminated windscreen
This equipment (required to 01/07/1981) becomes important on the 4x4 light of severe operating conditions such cars 4x4 with the risk of impact due to the branches and falling rocks.
The majority of 4x4 vehicles have glued the windscreen and only a few older models have a windscreen-mounted seal.
The installation of windscreen of 4x4 glued
allows a better resistance of the hull in any field and therefore increased rigidity during difficult passage.
The windscreen glued equipping all-terrain vehicles is also
a
guarantee security during rollover or upset, because whatever happens
the windscreen of the 4x4 will remain attached to the hull and prevent the ejection of occupants
; further note, always within the safety of all terrain 4x4 vehicles, the windscreen pasted directly involved at the air-bag: actually crash cushion will deploy and Pressing the windscreen to cover the amortization of impact.
A number of windshields 4x4 is equipped with specific functions: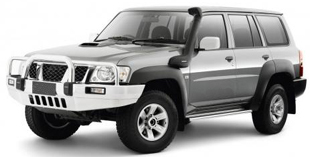 Heated windscreen (anti-fog and anti-icing)
Windshield antenna (for radio, gps, ...)
Acoustic windscreen (filter external noise)
Athermal windscreen (filtered U.V.)
Windshield detector (light rain)



Given these specific repair should be preferred. Crash do not hesitate to appraise your windscreen in one of our Interparebrise, where depending on the magnitude of the impact and the type of windscreen fitted to your 4x4 we will advise the best repair solution.